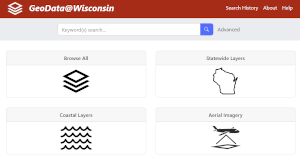 GeoData@Wisconsin
This resource enables discovery and access of Wisconsin geospatial data, imagery, and scanned maps. The Coastal Collection provides access to over 1,200 geospatial datasets with relevance to the Lake Superior and Lake Michigan coasts of Wisconsin.
Wisconsin State Cartographers Office and Robinson Map Library, UW-Madison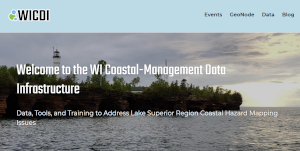 Wisconsin Coastal-Management Data Infrastructure (WICDI)
This resource provides a collaborative support environment for a Community of Practice focused on drainage culvert inventories, hydrologic models and flood hazard planning.
Wisconsin Coastal Management Program, Wisconsin Department of Administration and the Wisconsin State Cartographers Office

Big Ten Academic Alliance Geoportal
This resource connects users to digital geospatial resources across the universities in the Big Ten Academic Alliance, including GIS datasets, web services, and digitized historical maps from multiple data clearinghouses and library catalogs.
Big Ten Academic Alliance Geospatial Information Network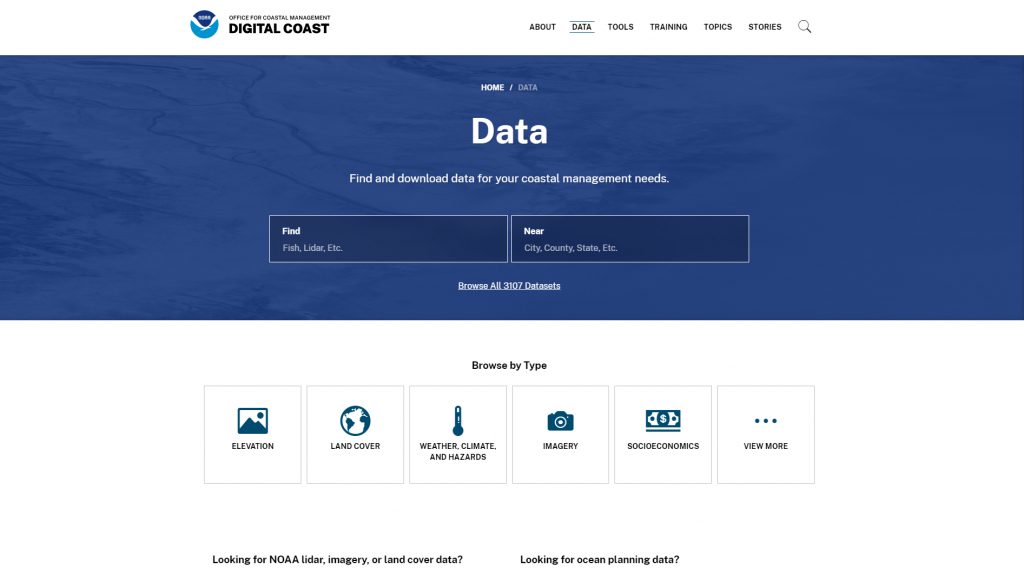 Digital Coast Data Portal
This search interface for NOAA's Digital Coast houses datasets curated by NOAA related to land cover, climate, demographic information, and more topics.
NOAA Office for Coastal Management

DNR GIS Open Data Portal
The Wisconsin DNR GIS Open Data Portal is a free resource for locating, viewing, and downloading data developed and maintained by the Wisconsin DNR.
Wisconsin Department of Natural Resources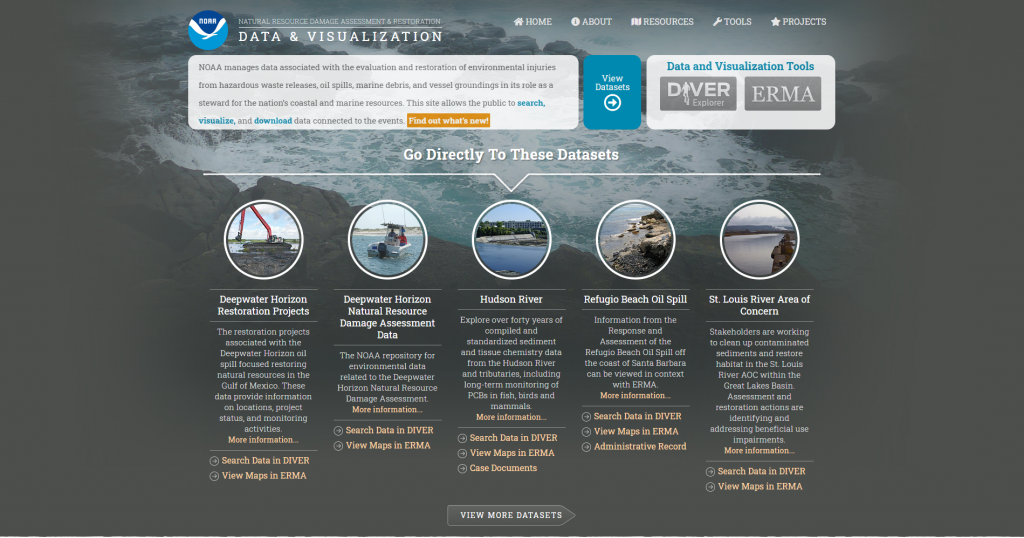 NOAA Diver Explorer
DIVER (Data Integration, Visualization, Exploration and Reporting) is a NOAA application for the integration and distribution of Natural Resource Damage Assessment-related response, assessment, and restoration data, as well as historical data collected from hazardous sites around the country.
NOAA Office of Response and Restoration
Catalog Resources
Search this collection of coastal data resources relevant to Wisconsin and the Great Lakes region.