DIVER (Data Integration, Visualization, Exploration and Reporting) is a NOAA application for the integration and distribution of Natural Resource Damage Assessment-related response, assessment, and restoration data, as well as historical data collected from hazardous sites around the country.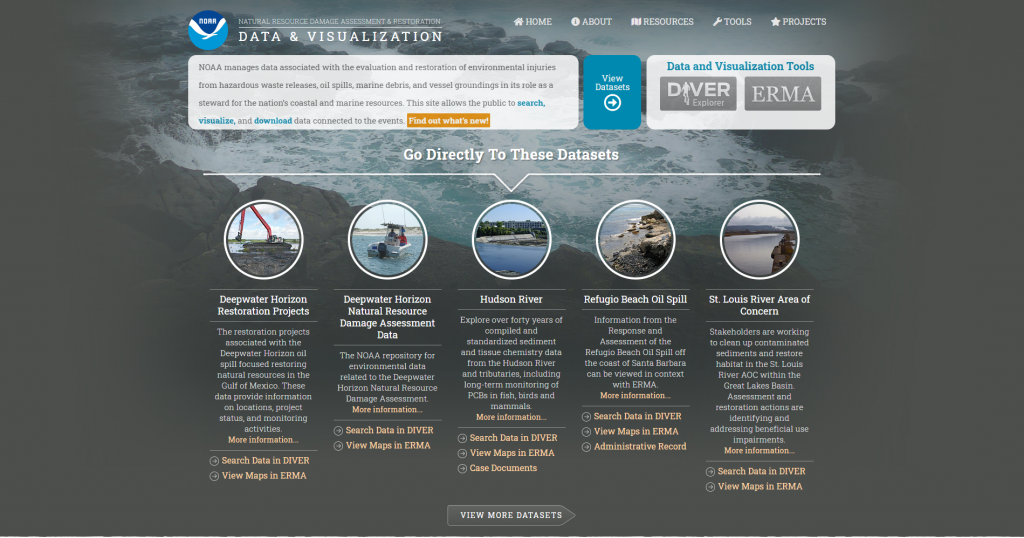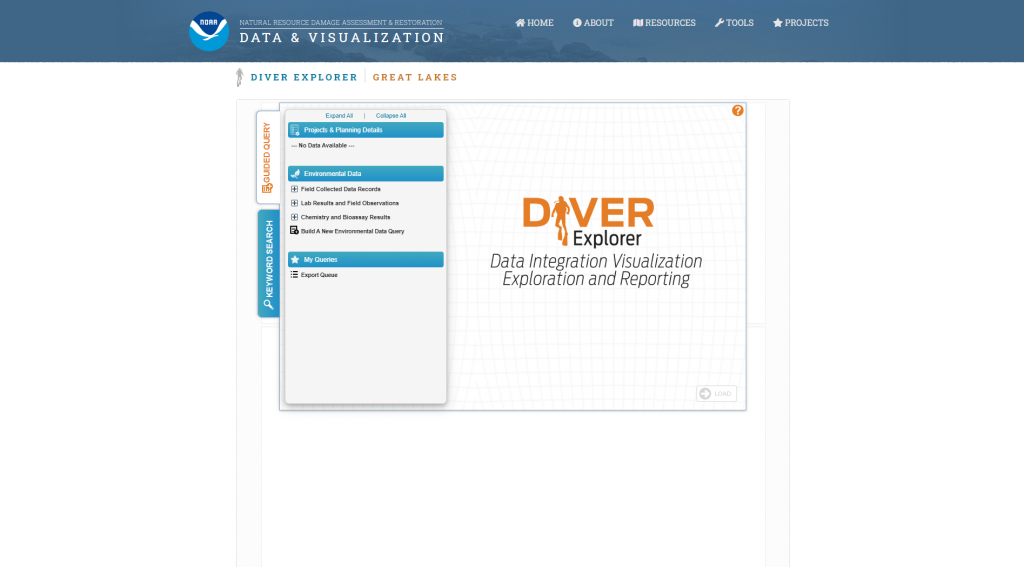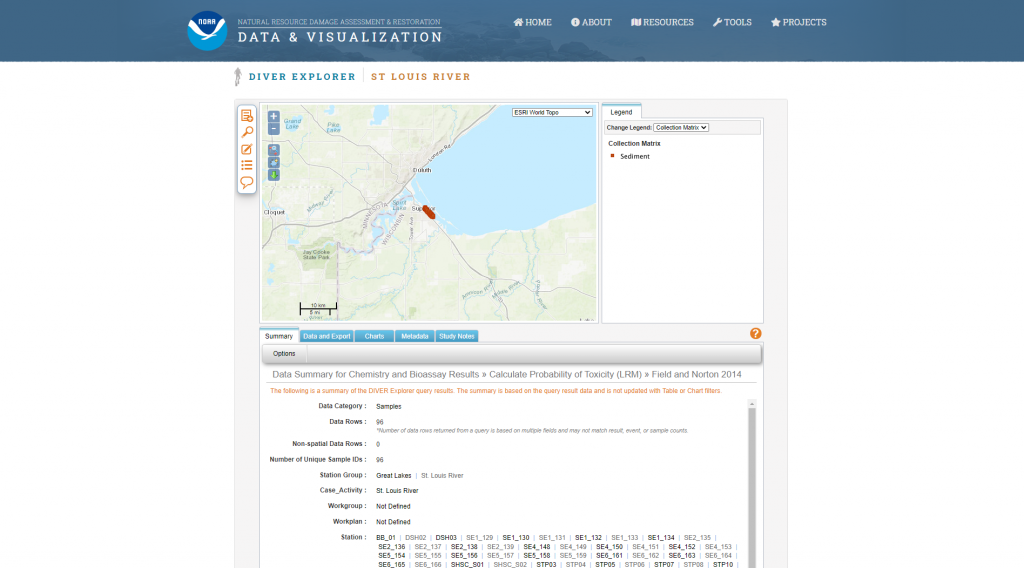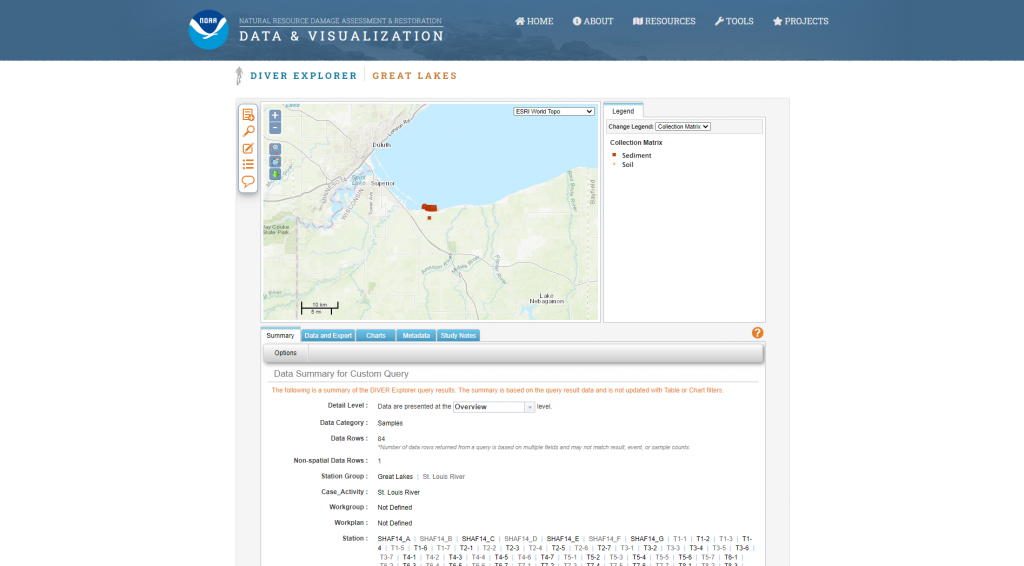 Search for and download data related to environmental pollution and restoration
Find information on specific NRDA cases and activities
Browse for general information about a specific region or area of concern
DIVER is a data warehouse and query tool providing natural resource trustees and the public with the ability to access, query, visualize and download extensive information on environmental pollution, sampling, and restoration efforts. The public can access these data using the DIVER Explorer query tool that allows users to search, filter, and download data.
NOAA Office of Response and Restoration
geodata, geospatial data, data portal, Wisconsin, Great Lakes, Lake Superior, Lake Michigan, NOAA, St. Louis River