This search interface for NOAA's Digital Coast houses datasets curated by NOAA related to land cover, climate, demographic information, and more topics.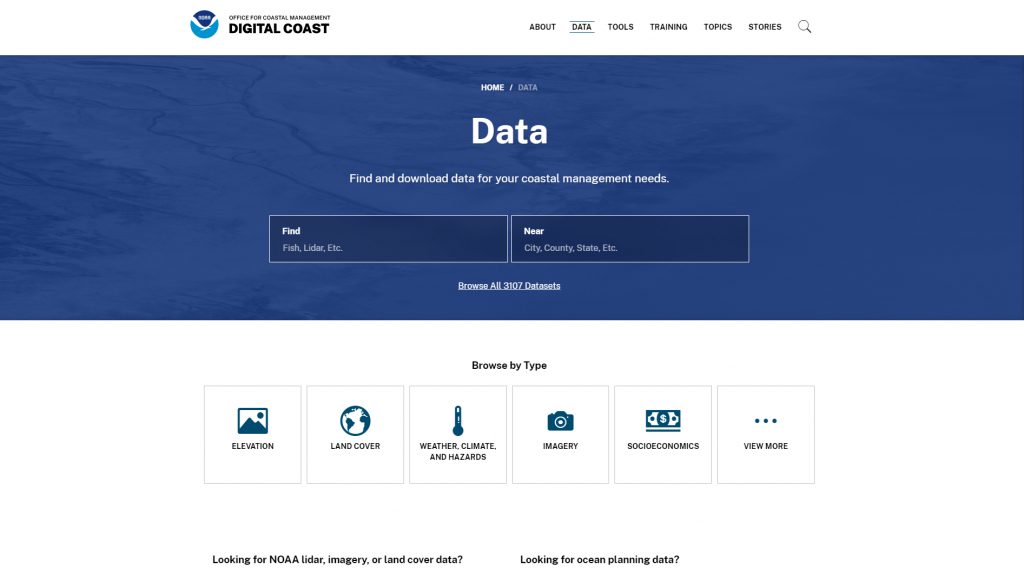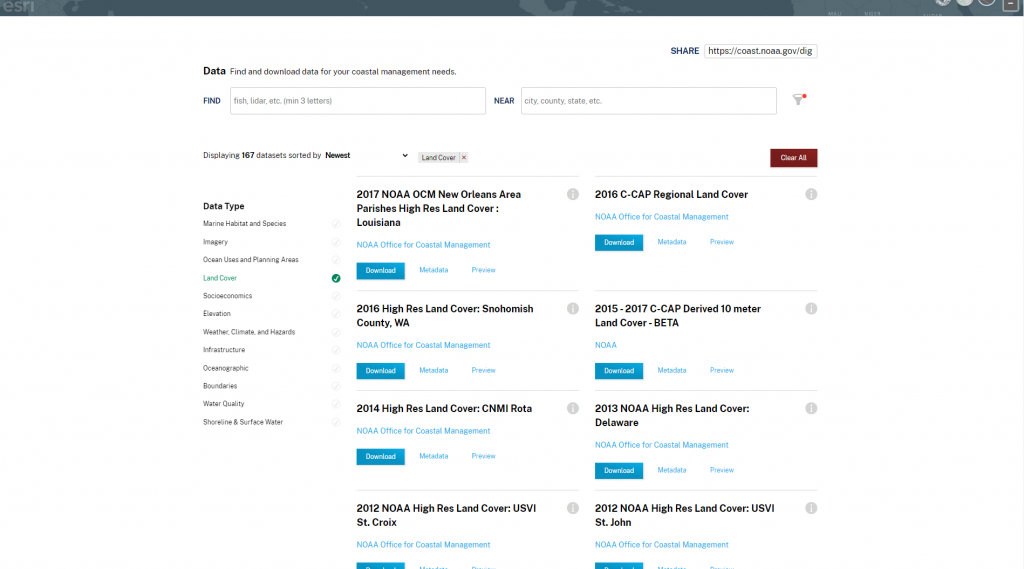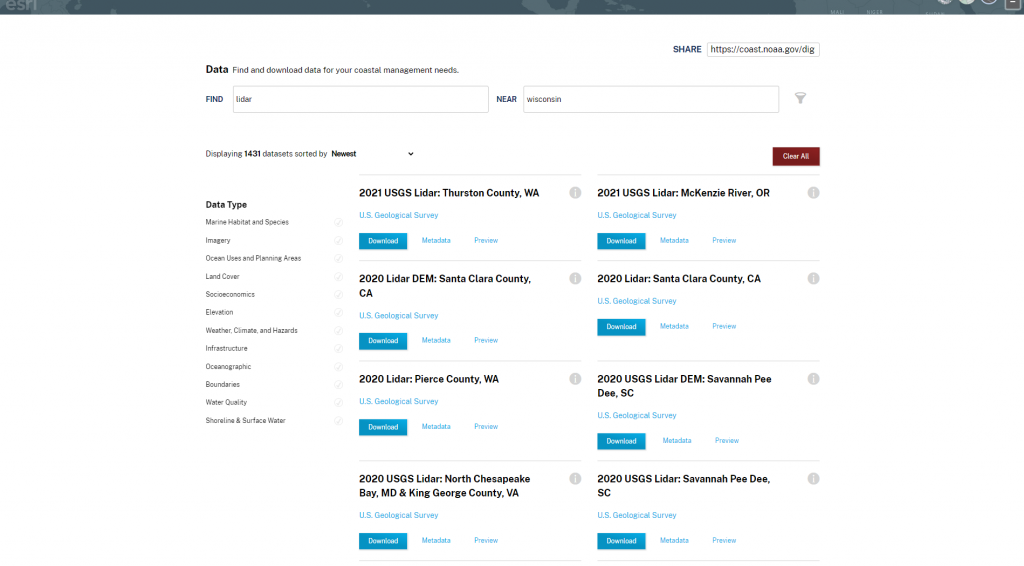 Find geospatial datasets for categories such as elevation, land cover, weather, climate, and other topics related to coastal management
Find datasets of imagery for coastal areas
Browse for datasets by category or search by name or location
The Digital Coast was developed to meet the unique needs of the coastal management community. The data portal is an integrated way to find coastal data from many different sources.
NOAA Office for Coastal Management
geodata, geospatial data, state agency, demographic data, lidar, aerial imagery, data portal, Wisconsin, Great Lakes, Lake Superior, Lake Michigan, NOAA