GeoData@Wisconsin enables discovery and access of Wisconsin geospatial data, imagery, and scanned maps. The Coastal Collection provides access to over 1,200 geospatial datasets with relevance to the Lake Superior and Lake Michigan coasts of Wisconsin.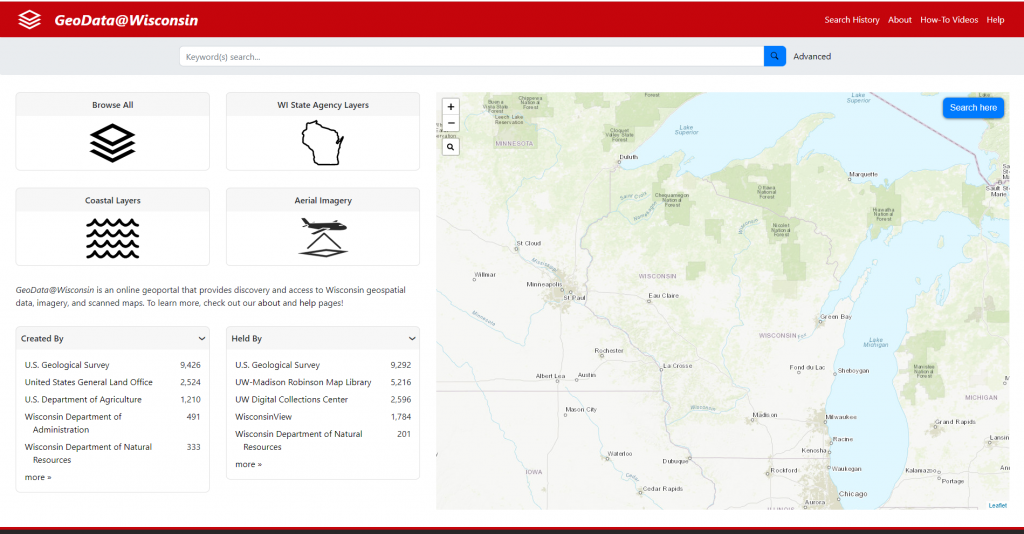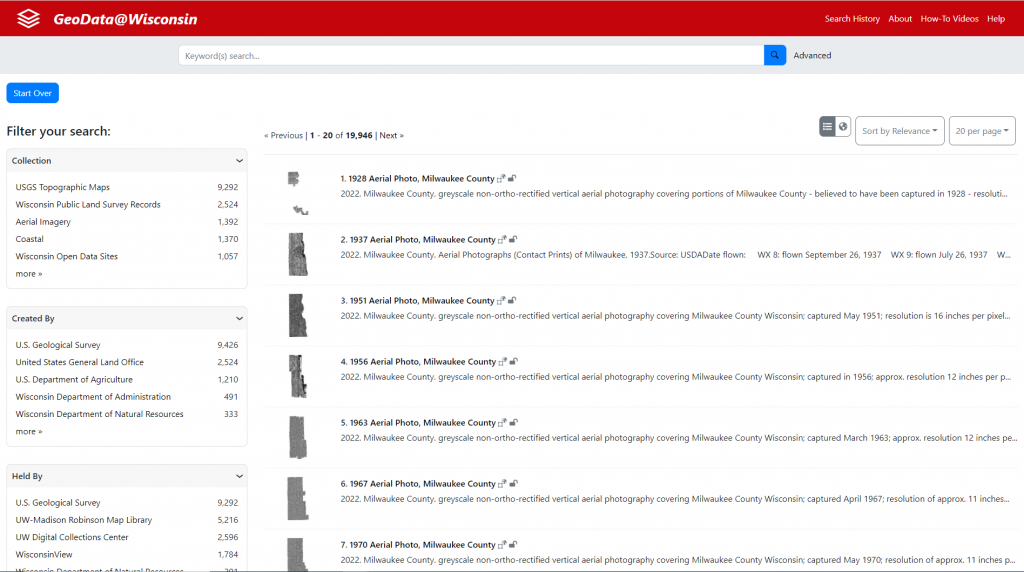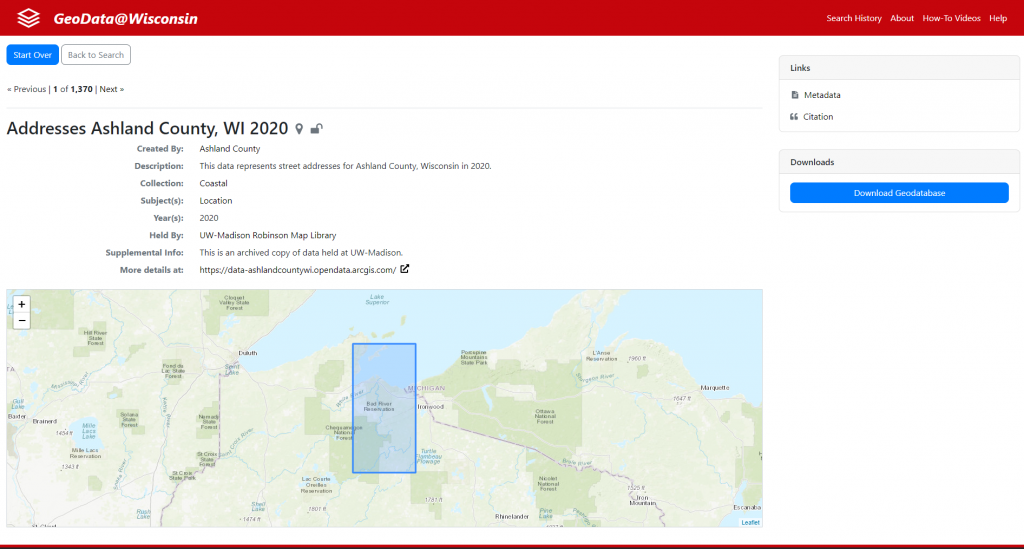 Access current and historical county data layers for counties across Wisconsin, including roads, land use, building footprints, and other information
Access the WisconsinView archive of remotely sensed raster data and imagery for Wisconsin, including NAIP aerial images and county-based LiDAR
Discover coastal datasets used throughout the Coastal Atlas
GeoDat@Wisconsin combines a map-based spatial search with traditional keyword searching and faceted browsing options to locate and download geospatial data. Many datasets in the geoportal are housed in the UW-Madison Robinson Map Library's geospatial data archive, while others are hosted by the original data producers. 
Catalog Custodian & Partners
Wisconsin State Cartographer's Office
Robinson Map Library, University of Wisconsin-Madison
geodata, geospatial data, aerial imagery, data portal, lidar, Great Lakes, Lake Michigan, Lake Superior, Wisconsin, SCO