The NOAA Digital Coast decision tool portal houses visualization tools, predictive tools, and tools that make data easier to find and use. These decision tools are curated by NOAA.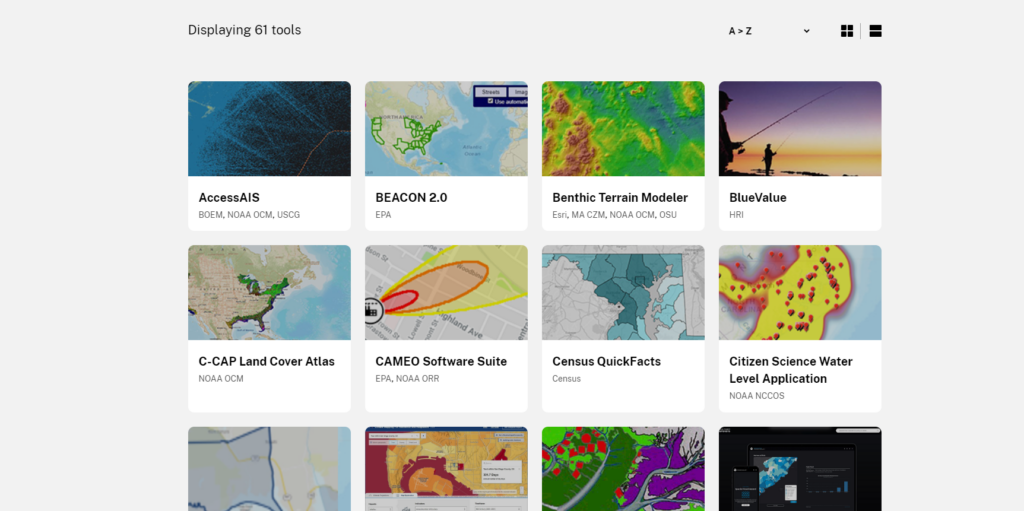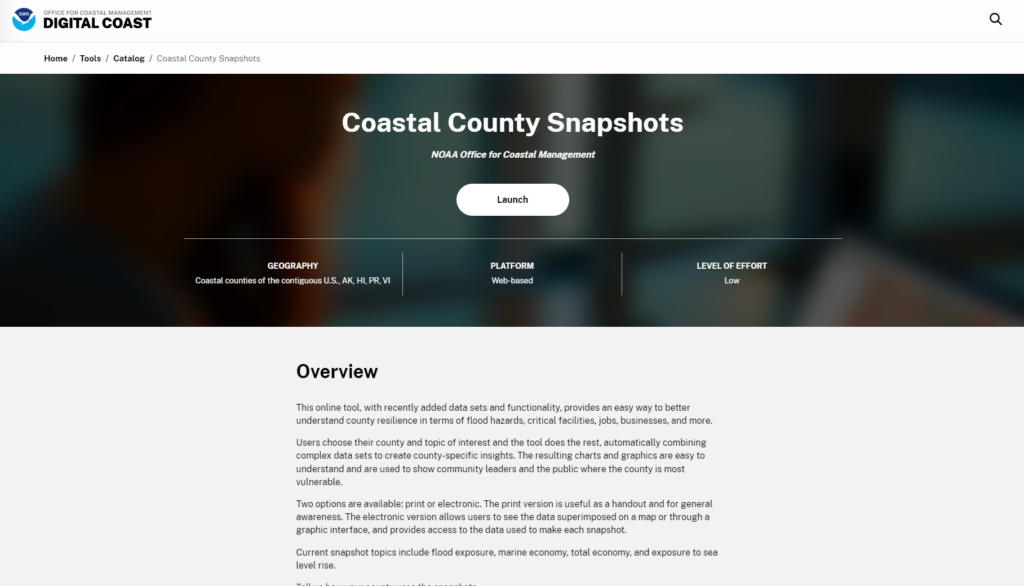 Find tools related to emergency planning, sea level rise, water quality, conservation and restoration planning, ecosystem services, environmental justice, and other focus areas
Browse for tools by category or search by name or location
Great Lakes Coastal Resilience Tools
The NOAA Digital Coast tools portal contains a variety of tools that are Great Lakes-specific, include Great Lakes content, and can be used in the Great Lakes region. Of the over 80 tools housed in the portal, more than 50 of them can be applied to the Great Lakes in some way.
This spreadsheet documents the tools that are relevant and useful to apply to the Great Lakes. Some of the most relevant and specific tools for the Great Lakes are listed below:
NOAA Office for Coastal Management
decision tool, portal, tool portal, resource hub, Great Lakes, Lake Michigan, Lake Superior, Wisconsin, NOAA