This tool helps people make informed choices about health risks when deciding to go swimming at the beach. Water quality sampling is provided for public beaches on the Great Lakes and inland waters.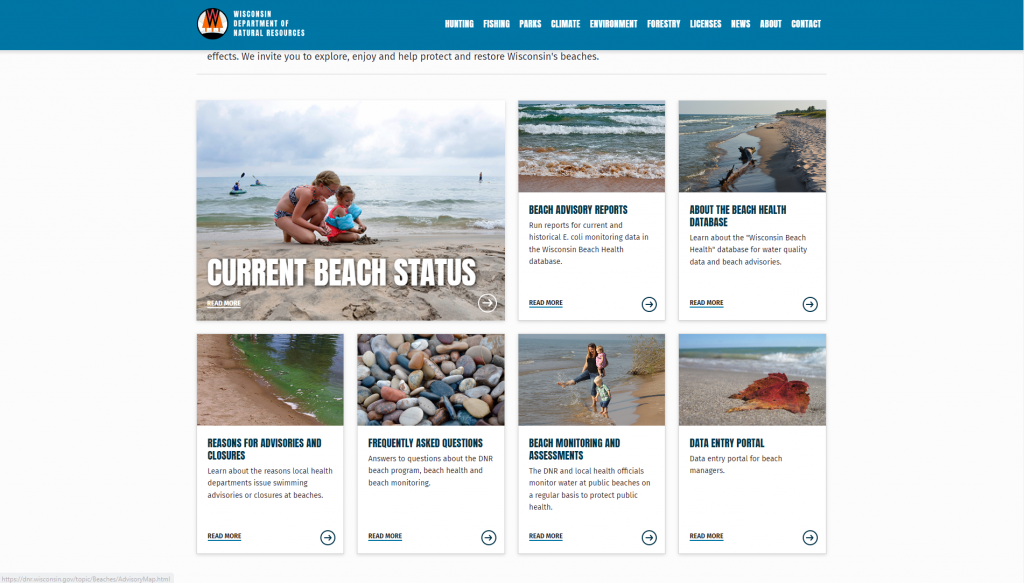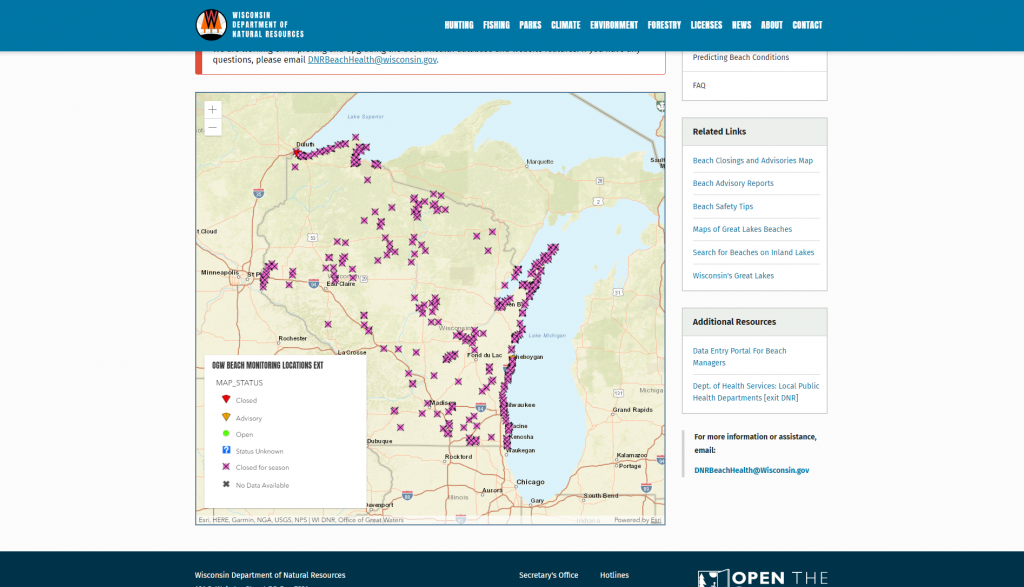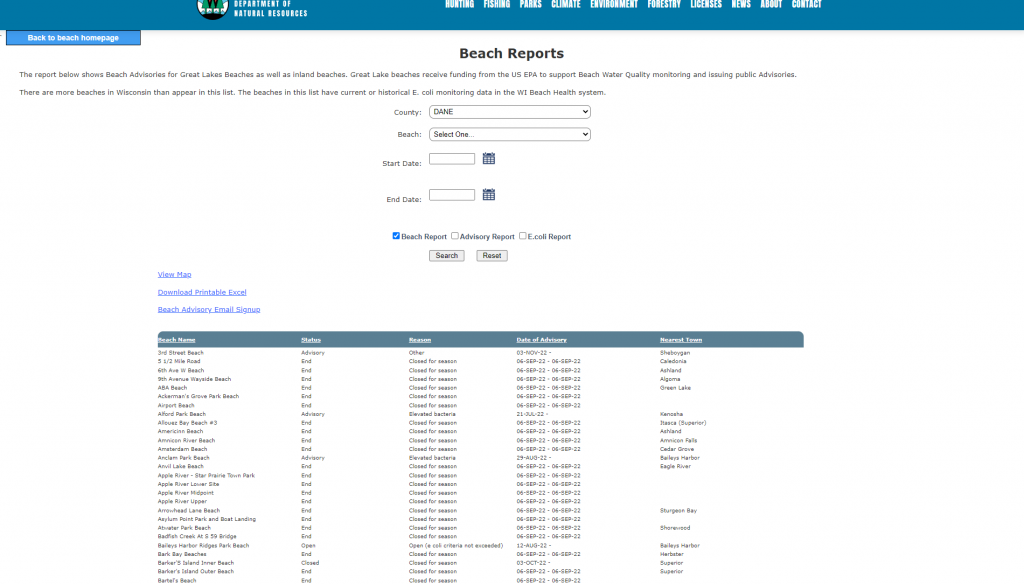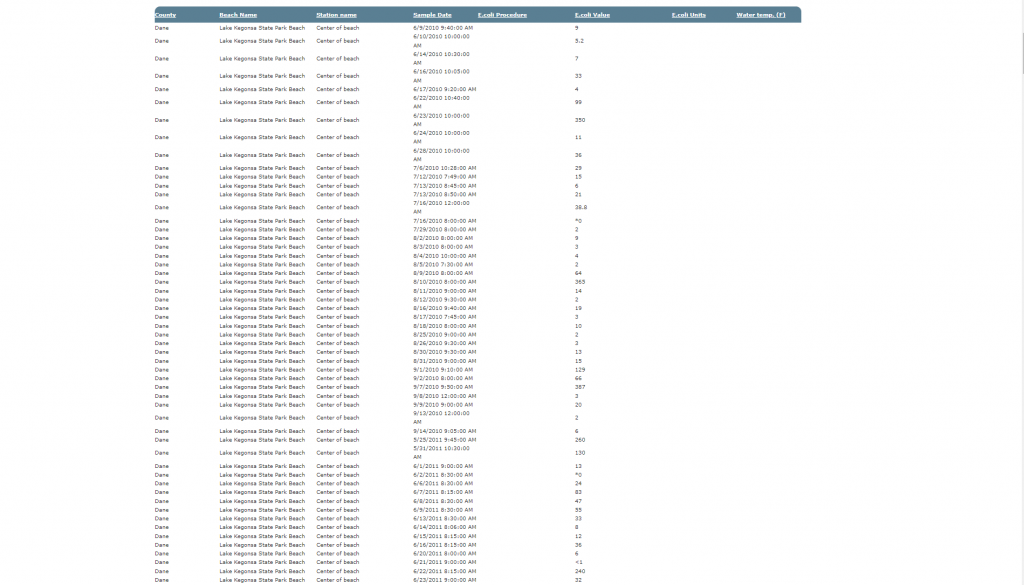 View the current status of beaches and boat launches across Wisconsin for both Great Lakes coastal beaches and select inland beaches
Run reports for current and historical E. coli monitoring data and download the results in spreadsheet form for further analysis
View annual beach monitoring reports and search for beaches classified as impaired
For beach managers, enter data about beach quality into the public data entry portal
Wisconsin Beach Health is a DNR database that provides water quality data and beach advisories and closings for over 100 Great Lakes beaches in Wisconsin. This application has three main components: a map showing beach closings and advisories, an E. Coli and advisory beach report database for the public, and a data entry portal for beach managers.
Wisconsin Department of Natural Resources
beaches, beach health, beach closure, swimming, E. coli, Great Lakes, Lake Michigan, Lake Superior, Wisconsin, DNR