This interactive map that encourages exploration of coastal heritage tourism attractions along the Great Lakes Circle Tour. The guide maps the locations of parks, beaches, lighthouses, shipwrecks, historic sites, nature centers, state natural areas, marinas and boat access. The guide also allows users to take a virtual tour of the coast through links to more than 300 panorama photos.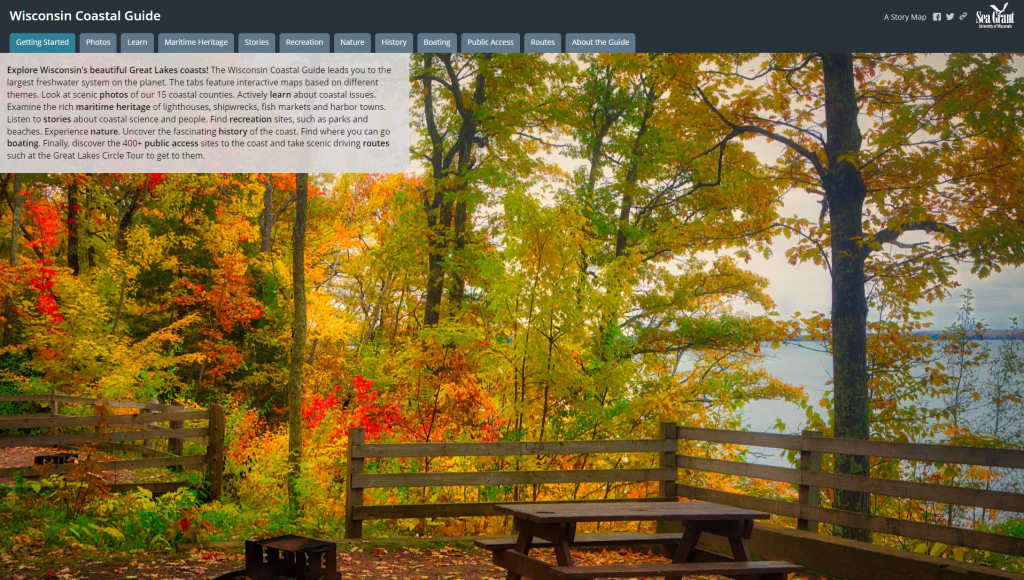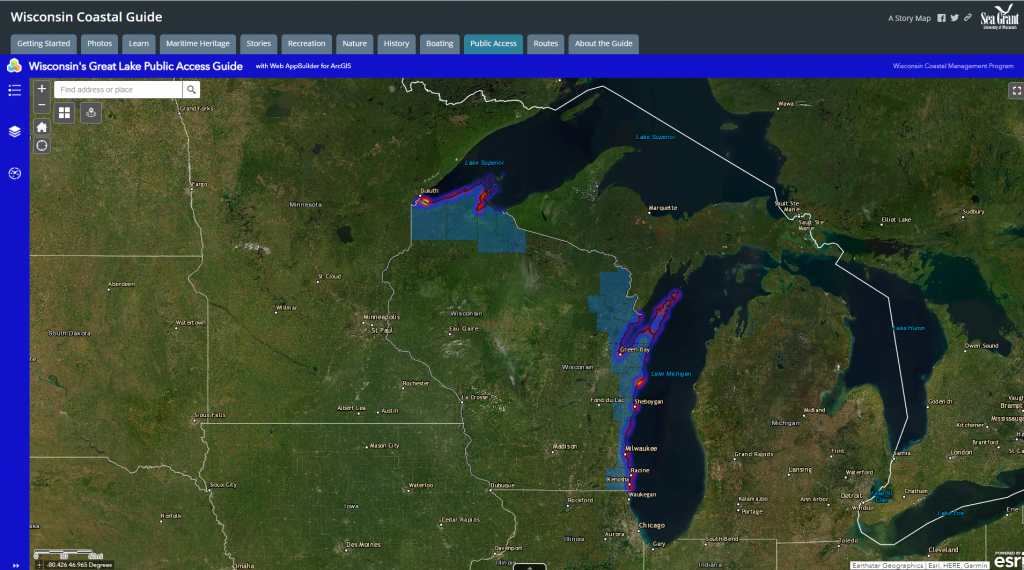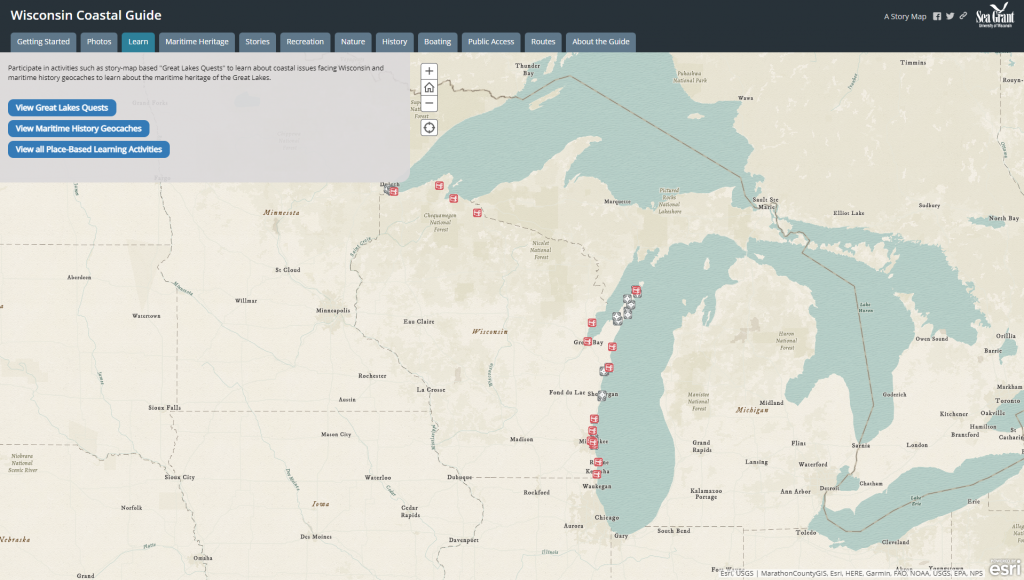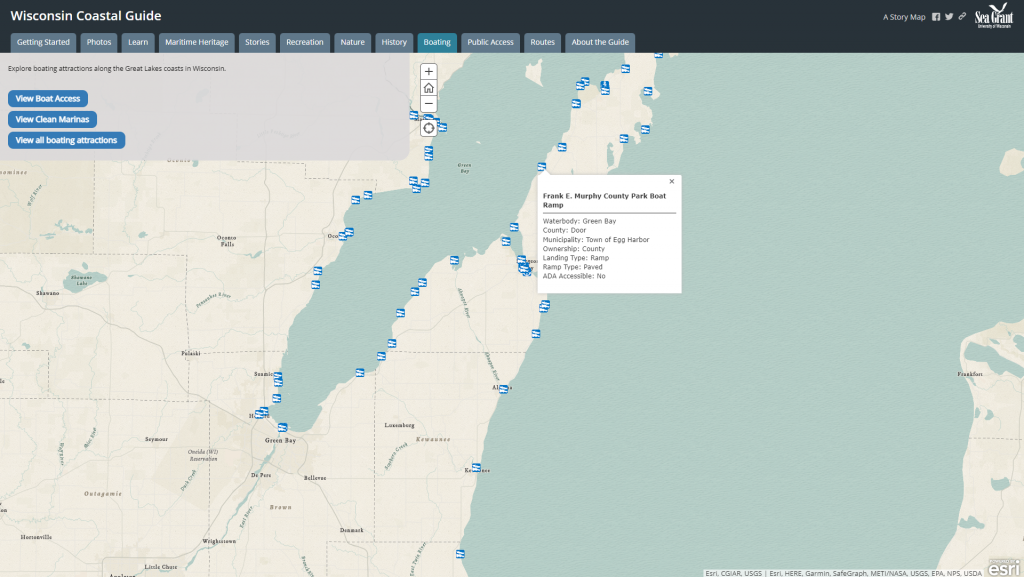 Learn about coastal issues, maritime heritage, and historic sites along the coast

 

Find parks, beaches, boating areas, and public access sites to the coast

 

Listen to stories about coastal science and people

 
This map is intended for a wide audience, including educators, resource managers, and tourists. For the educational community, the guide is a tool teachers can use to show students the scenic beauty and culture of the Great Lakes. Resource managers benefit from the public access inventory and easy access to geospatial data about the Great Lakes coast. Potential visitors can learn about cultural tourism attractions along the Great Lakes coast. 
Wisconsin Sea Grant

 

Bob Hundt Photography

 

University of Wisconsin Cartography Lab
place-based learning, recreation, boating, maritime, public access, scenic route, wildlife, Great Lakes, Lake Michigan, Lake Superior, Wisconsin