This interactive map includes geolocated oblique air photos of Wisconsin's shorelines from the mid-1970s to present day, shoreline inventories showing coastal structures, assessments of bluff conditions, bluff and bathymetric profiles, and – for southeast Wisconsin – measurements of short-term and long-term shoreline recession.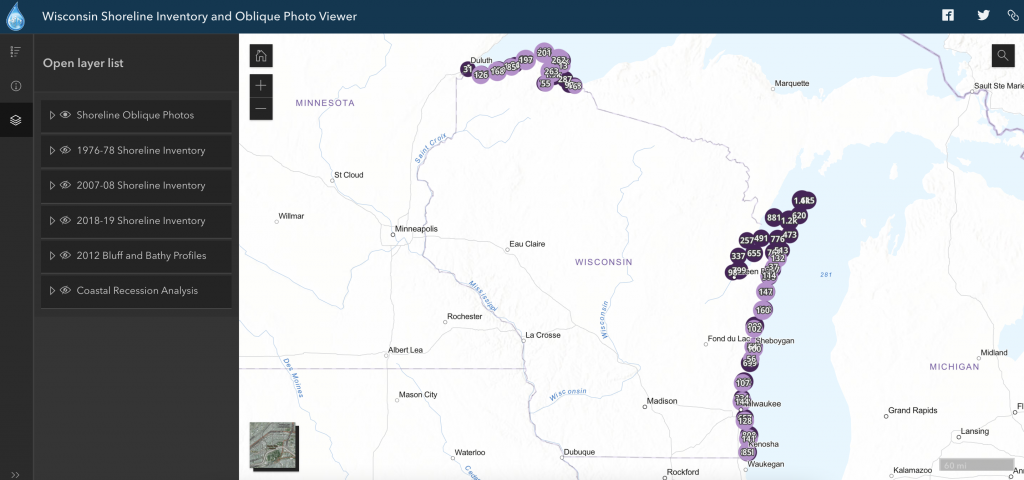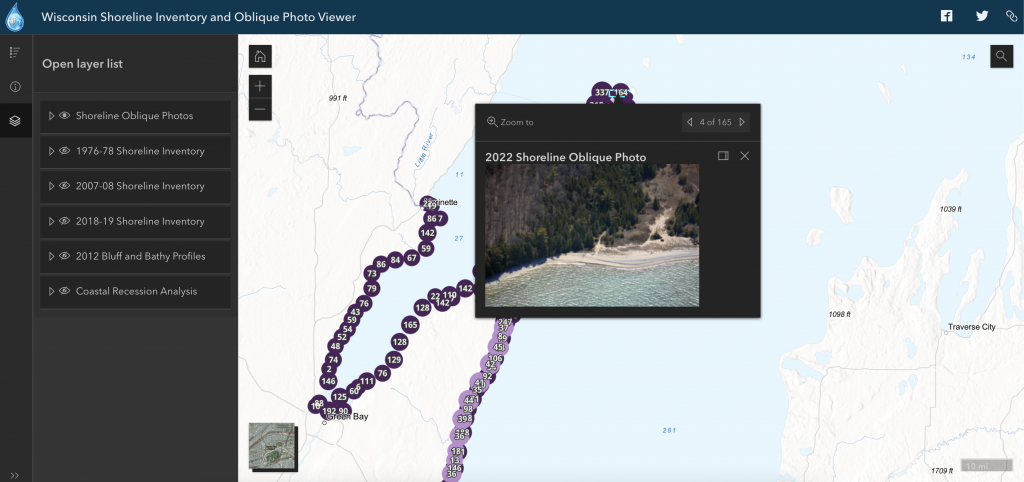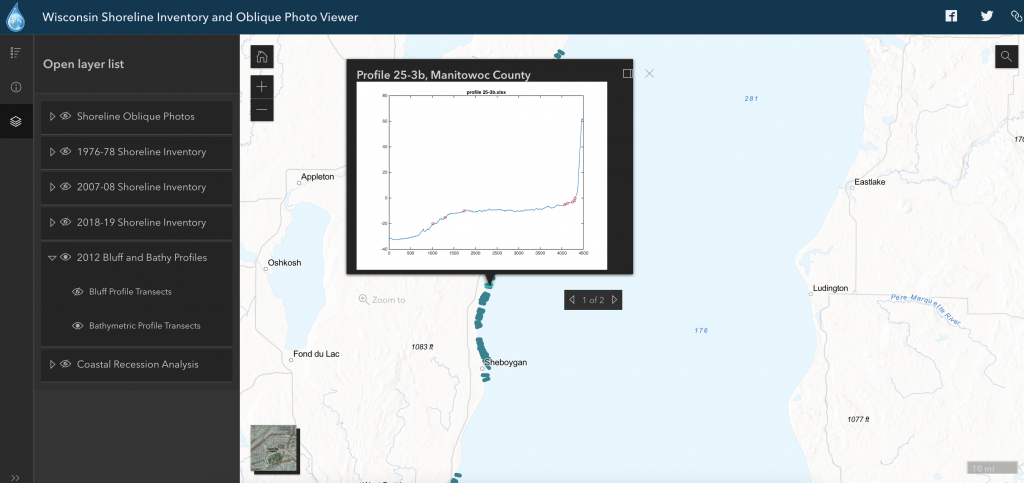 View trends in shoreline inventory data over time

 

Visualize areas based on shoreline condition assessments

 

View shoreline recession data for southeast coastlines

 

Compare aerial photos to the data gathered during shoreline inventory procedures

 

Download photos and data

 
The Wisconsin Shoreline Inventory and Oblique Photo Viewer is designed to help users better understand Wisconsin's Great Lakes coastlines and how they've changed over time. It's intended for anyone to use, including decision makers, planners, managers, and property owners.
Association of State Floodplain Managers

Dr. David Mickelson, Geo-Professional Consultants, LLC

 

Wisconsin Coastal Management Program

 

WisconsinView

 

Wisconsin Wing, Civil Air Patrol

 

University of Wisconsin Sea Grant Institute

 

University of Wisconsin-Madison Coastal Sustainability Laboratory

 

University of Wisconsin Civil & Environmental Engineering

 

Caitlin Wolters

 
visualization, coastal recession, shoreline inventory, bathymetry, bluff profiles, oblique photos, shoreline photos, Great Lakes, Lake Michigan, Lake Superior, Wisconsin