Great Lakes Quests are virtual learning activities about coastal issues and places in Wisconsin in the form of an interactive story map. The quests contain educational components including links to external multimedia content and inquiry-based questions to answer.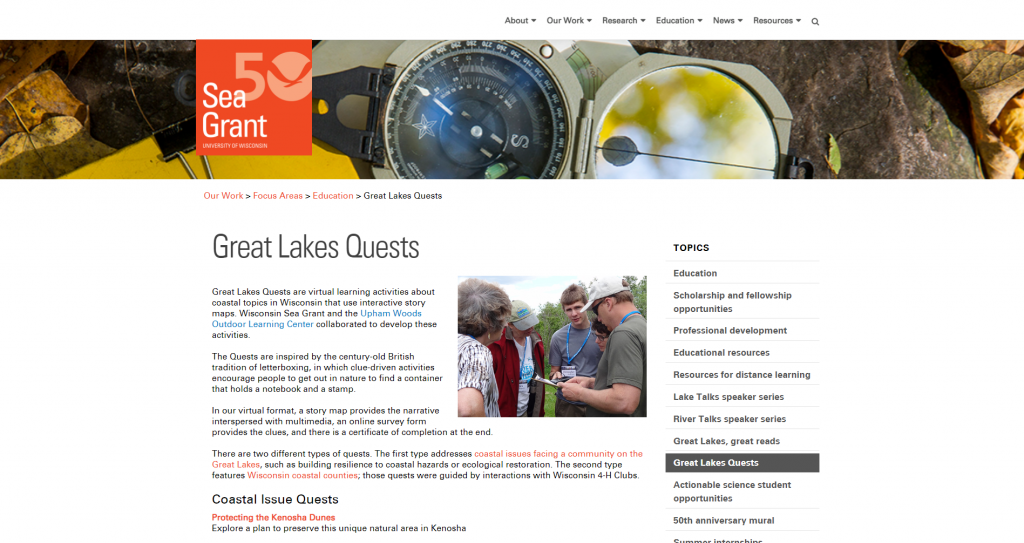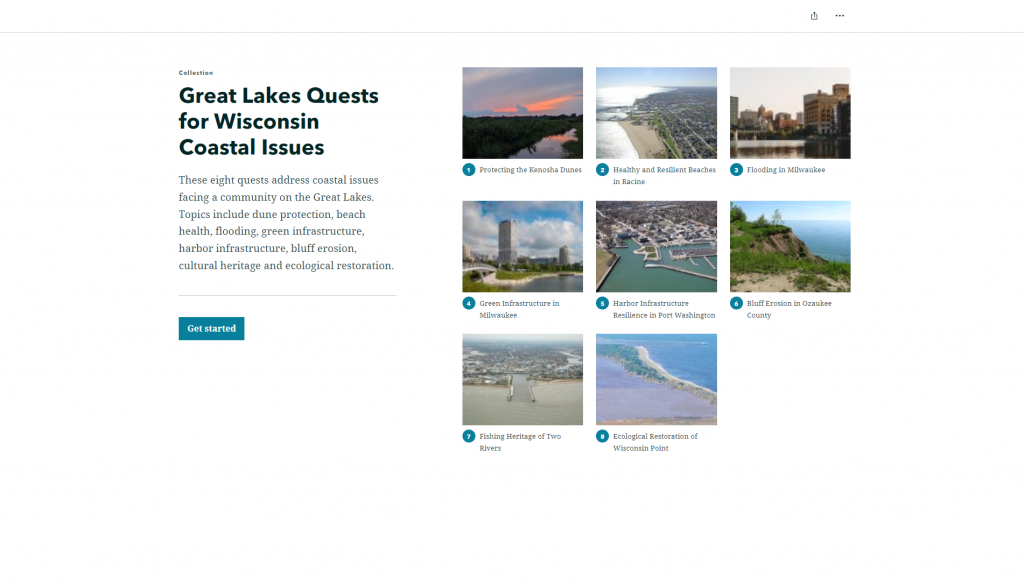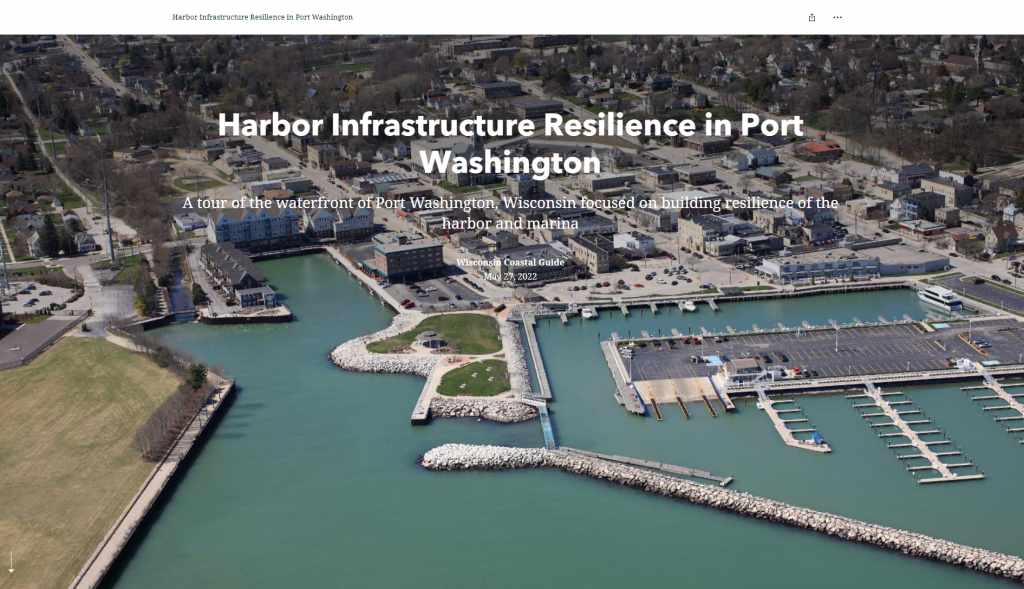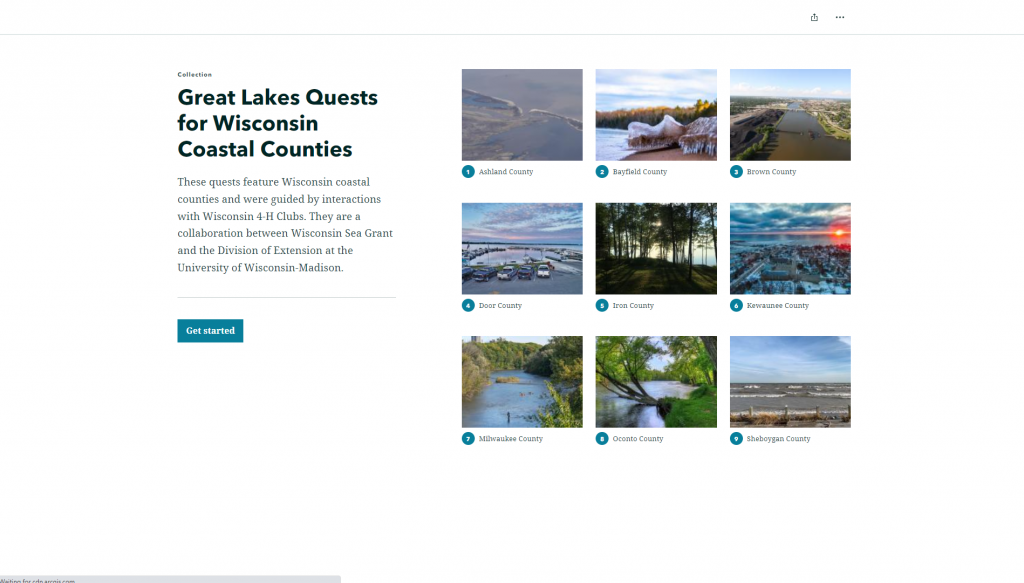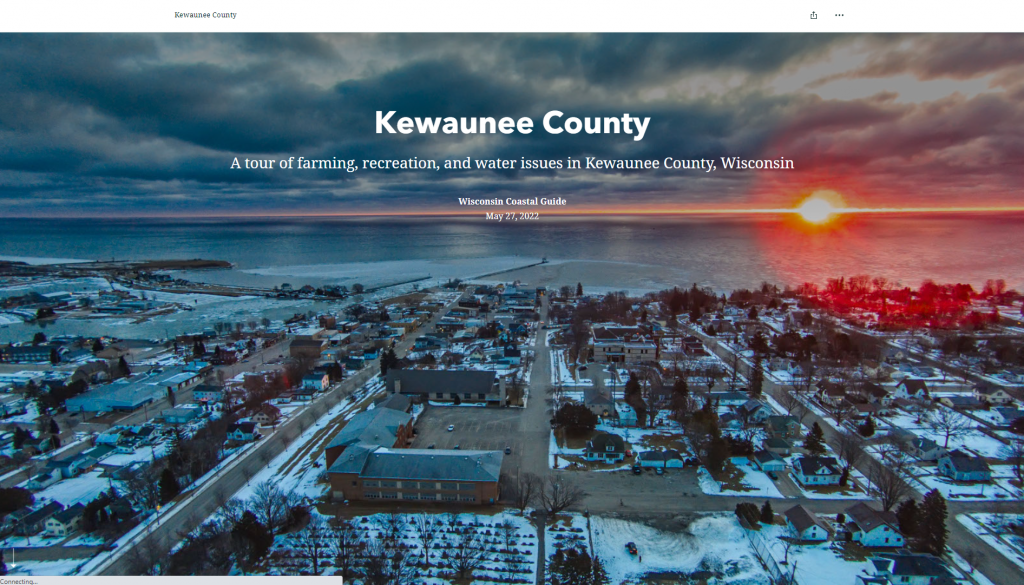 Increase awareness of natural, cultural, and historical coastal issues both locally and statewide
Increase access to the relevant and on-going coastal issues for both local and non-local participants
Engage all of Wisconsin and help develop Wisconsin's identity as a coastal state
Bridge virtual and in-person experiences using a novel approach to place-based learning
There are two different types of quests. The first type addresses coastal issues facing a community on the Great Lakes, such as building resilience to coastal hazards or ecological restoration. The second type features Wisconsin coastal counties; those quests were guided by interactions with Wisconsin 4-H Clubs. The quests are designed for users with at least a middle school reading level.
Resource Custodian & Partners
Related Learning Opportunities
University of Wisconsin Sea Grant Institute
Upham Woods Outdoor Learning Center
place-based learning, exploration, coastal issues, coastal counties, quests, Great Lakes, Lake Michigan, Lake Superior, Wisconsin